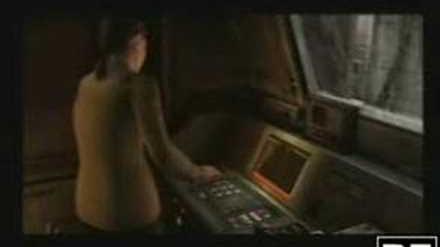 "Below Freezing Point" SCENE 01 is a cutscene in the "Below Freezing Point" scenario of Resident Evil Outbreak.
Transcript
Edit
Monica: "What's wrong with this thing?"
"Stupid! Stupid piece of junk!"
"It's losing electric pressure."
"Screw it. I'll, I'll just find another way out of here."
Monica: "…動かない!?"
"そんな!!"
"電圧が足りない…これじゃこの列車は動かせないわ"
"他に脱出できる場所は…"
Bibliography
Edit
Birlew, Dan (2004). Resident Evil Outbreak Official Strategy Guide. Indianapolis: BradyGames.

 
Ad blocker interference detected!
Wikia is a free-to-use site that makes money from advertising. We have a modified experience for viewers using ad blockers

Wikia is not accessible if you've made further modifications. Remove the custom ad blocker rule(s) and the page will load as expected.