Ad blocker interference detected!
Wikia is a free-to-use site that makes money from advertising. We have a modified experience for viewers using ad blockers

Wikia is not accessible if you've made further modifications. Remove the custom ad blocker rule(s) and the page will load as expected.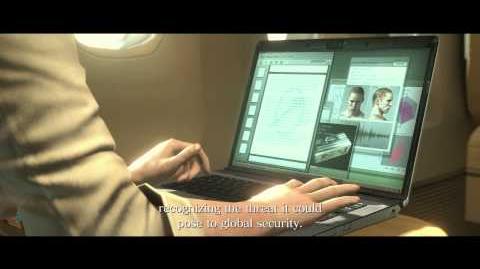 A Promise and a Goodbye (約束と別れ, Yakusoku to wakare?) is a cutscene in Resident Evil 6. It is played during the fifth chapter of the Jake Story.
Plot
| | |
| --- | --- |
| | This section is empty. You can help out the Resident Evil Wiki by inserting the appropriate content here. |
Transcript
Sherry Birkin: "Jake Wesker's blood sample was handed over to the UN's leading researchers, along with 6 months worth of test results retrieved from Neo-Umbrella's archives. With the data now in the right hands, things seem to be finally settling down. Following Jake's rescue, BSAA officials classified his relationship to Albert Wesker as top secret, recognising the threat it could pose to global security."
The original Japanese transcript for this file is not yet present. Please add it.
Resident Evil 6 cutscene library
Leon Story
Chris Story

Chapter 1
Chapter 2
Chapter 3
Chapter 4
Chapter 5
Ending

Jake Story

Chapter 1
Chapter 2
Chapter 3
Chapter 4
Chapter 5
Ending

A Promise and a Goodbye

Ada Story

Chapter 1
Chapter 2
Chapter 3
Chapter 4
Chapter 5
Ending