Ad blocker interference detected!
Wikia is a free-to-use site that makes money from advertising. We have a modified experience for viewers using ad blockers

Wikia is not accessible if you've made further modifications. Remove the custom ad blocker rule(s) and the page will load as expected.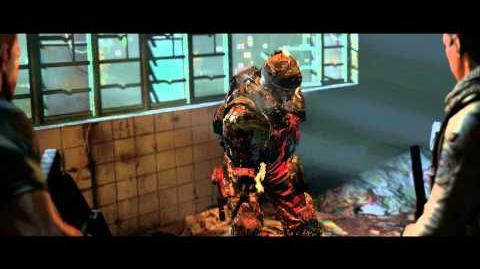 Ada's Cruelty is a cutscene in Resident Evil 6. It is played during Chapter 3 of Chris Story.
| | |
| --- | --- |
| | This section is empty. You can help out the Resident Evil Wiki by inserting the appropriate content here. |
Transcript
Edit
Piers: This is crazy! It's not safe in here.
We need to pull out!
Captain!

Ada: Looking for me, boys?
Welcome to China.

Chris: Ada!
Wait!

Piers: We've got no choice - we have to kill him!
He'd do the same for us.
Piers: このまま進むのは危険です
態勢を立て直しましょう
隊長!

Ada: 私を探しているのかしら?
ようこそ中国へ

Chris: エイダ...!
やめろ!

Piers: こうなったらもう殺すしかない!
俺たちが仲間としてできることはこいつを...!
Resident Evil 6 cutscene library
Leon Story
Chris Story
Jake Story

Chapter 1
Chapter 2
Chapter 3
Chapter 4
Chapter 5
Ending

Ada Story

Chapter 1
Chapter 2
Chapter 3
Chapter 4
Chapter 5
Ending