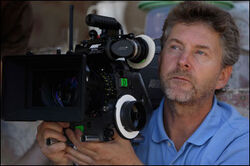 Alexander Witt (Born 1952[1]) is German-Chilean[2] filmmaker, camera operator and second unit director. His work as a second unit director include, The Bourne Identity, Black Hawk Down, Gladiator, X-Men: First Class and Skyfall. His first (and so far, only) directorial effort was Resident Evil: Apocalypse, which premiered September 10, 2004.
References
Ad blocker interference detected!
Wikia is a free-to-use site that makes money from advertising. We have a modified experience for viewers using ad blockers

Wikia is not accessible if you've made further modifications. Remove the custom ad blocker rule(s) and the page will load as expected.