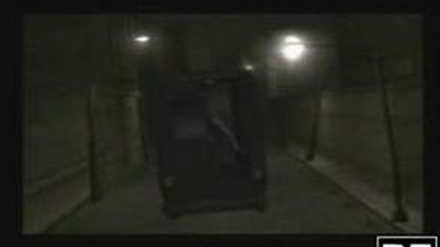 Bittersweet Escape (Yoko) is a cutscene in Resident Evil Outbreak File 2. It is played at the end of the "desperate times" scenario if playing as Yoko Suzuki.
Transcript
Edit

Rita: C'mon!

Harry: Hurry!

Rita: C'mon, get in!
Is this everyone?
What about Marvin?

Marvin: Go, go, go!

Rita: Marvin!

Marvin: Don't worry about me! Just get going!

Rita: No way! I'm not leaving you behind!

Harry: Oh my god!

Rita: Marvin!

Yoko: "With courage you can overcome any hardship."
Tired sayings like that don't provide much comforting reality.
All I could do was sit quietly and be thankful for my own sad life.
The original English localization transcript for this file is not yet present. Please add it.
Bibliography
Edit
Ad blocker interference detected!
Wikia is a free-to-use site that makes money from advertising. We have a modified experience for viewers using ad blockers

Wikia is not accessible if you've made further modifications. Remove the custom ad blocker rule(s) and the page will load as expected.