Resident Evil Rumour Mill board
Ad blocker interference detected!
Wikia is a free-to-use site that makes money from advertising. We have a modified experience for viewers using ad blockers

Wikia is not accessible if you've made further modifications. Remove the custom ad blocker rule(s) and the page will load as expected.
This new board is dedicated to reporting rumours about new games/game features and debunking them.
-----Rules-----
No online petitions.
Don't send in your own game suggestions.
One rumour per thread; they'll close when debunked.
Actually POST a source so we know it's real.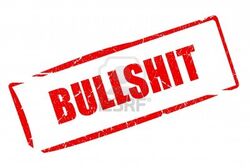 0 Active Discussions
Most Recent Replies
Last post by A Fandom user 06:50, May 9, 2016

2 Messages
0 Kudos
Follow

Last post by Forerunner 01:17, February 11, 2016

7 Messages
0 Kudos
Follow

Last post by A Fandom user 04:36, September 27, 2015

Last post by Glitchhunter09 22:08, July 10, 2015

9 Messages
0 Kudos
Follow

Last post by Forerunner 11:46, July 3, 2015

3 Messages
0 Kudos
Follow

Last post by Stephan.watkins3 22:11, June 3, 2015

9 Messages
0 Kudos
Follow

Last post by Staurophobia 23:03, June 1, 2015

2 Messages
0 Kudos
Follow

Last post by A Fandom user 09:17, April 18, 2015

24 Messages
0 Kudos
Follow

Last post by A Fandom user 04:00, April 8, 2015

6 Messages
0 Kudos
Follow

Last post by Toyoguchi 16:47, February 4, 2015

5 Messages
1 Kudos
Follow

Last post by Spleepoppetween 19:28, December 2, 2014

25 Messages
0 Kudos
Follow

Last post by A Fandom user 00:32, November 1, 2014

3 Messages
0 Kudos
Follow

Last post by A Fandom user 18:03, September 15, 2014

4 Messages
0 Kudos
Follow

3 Messages
0 Kudos
Follow

Last post by Riley Heligo 12:29, May 7, 2014

2 Messages
1 Kudos
Follow

Last post by Riley Heligo 11:34, May 4, 2014

10 Messages
0 Kudos
Follow

Last post by Forerunner 12:28, April 30, 2014

3 Messages
0 Kudos
Follow

Last post by A Fandom user 23:00, April 29, 2014

3 Messages
0 Kudos
Follow

Last post by Forerunner 17:44, April 29, 2014

4 Messages
0 Kudos
Follow

Last post by Forerunner 18:14, April 27, 2014

2 Messages
0 Kudos
Follow

Last post by Danskyl7 00:13, April 25, 2014

13 Messages
0 Kudos
Follow

Last post by Danskyl7 09:24, October 16, 2013

5 Messages
0 Kudos
Follow

Last post by ParallelTraveler 03:06, February 26, 2013

2 Messages
0 Kudos
Follow
Every logged-in person on the wiki will be notified about this thread the next time they visit the wiki