ORC backstory
(Operation Raccoon City's backstory)

Carole Sindermann was a secretary to Police Chief Brian Irons.
Biography
Edit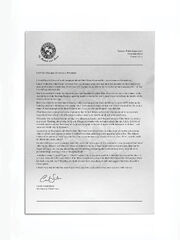 Her relationship with the chief was strained. She filed a complaint to her seniors regarding Irons' actions, and noted her suspicion of him having dodged taxes to allow him to afford his artworks.
Ad blocker interference detected!
Wikia is a free-to-use site that makes money from advertising. We have a modified experience for viewers using ad blockers

Wikia is not accessible if you've made further modifications. Remove the custom ad blocker rule(s) and the page will load as expected.