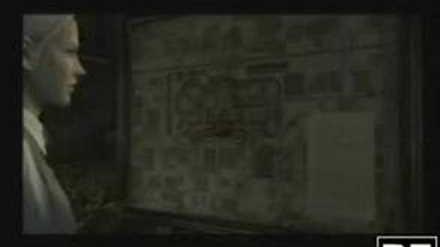 Cindy's Uncertainty (不安なシンディ, Fuan'na Shindi?) is a cutscene available in the Resident Evil Outbreak File #2 collection. It is the first scene of the "wild things" scenario. This cutscene can be purchased from the Collections menu for 500 points.[1]
Cindy Lennox reads an evacuation notice outside the Raccoon Zoo.
Transcript
Edit
Cindy: That looks like the zoo's rear gate.
"市民の皆様へ"?
"避難勧告"
"動物園正面からトラムターミナルに向かってください"
"4時間ごとに救助ヘリコプターを派遣します"

Cindy: あそこは…動物園の裏門ね
救助がくるなら、急がなきや…
いやな予感がするけど…あの中を行くしかないみたい
Bibliography
Edit
↑ Ara (ed.), Grand Bible, p.250.
Ad blocker interference detected!
Wikia is a free-to-use site that makes money from advertising. We have a modified experience for viewers using ad blockers

Wikia is not accessible if you've made further modifications. Remove the custom ad blocker rule(s) and the page will load as expected.