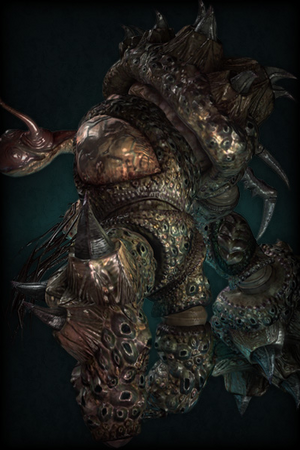 The Draghignazzo resembled a humanoid shellfish and was at least three times the height of Jill Valentine and Parker Luciani. Most of its body was covered in a hard shell immune to gunfire but it had multiple patches of exposed flesh which could be shot to inflict damage. Its most prominent feature was its gigantic arm which served as its main offensive weapon.
Ad blocker interference detected!
Wikia is a free-to-use site that makes money from advertising. We have a modified experience for viewers using ad blockers

Wikia is not accessible if you've made further modifications. Remove the custom ad blocker rule(s) and the page will load as expected.