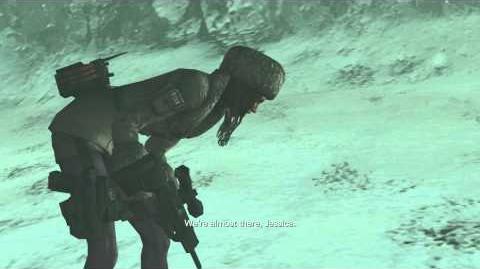 The Episode 2-1 opening (tentative) is the opening cutscene to "Double Mystery", the second episode of Resident Evil: Revelations.
Plot
BSAA agents Chris Redfield and Jessica Sherawat trek into a Finnish mountain range in search of a camp site.
Transcript
6:42 P.M.
Mountains in Europe

Jessica: "Slow down, Chris."
Chris: "We're almost there, Jessica."
Jessica: "I certainly hope so. My feet are killing me."
Chris: "Our source indicates the camp is on the far side of this peak."
The original Japanese transcript for this file is not yet present. Please add it.