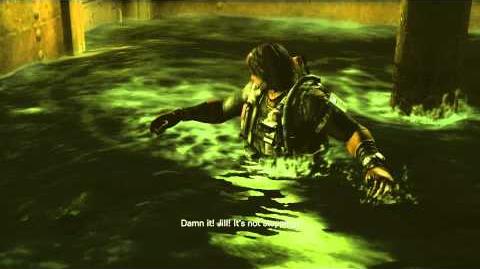 The Episode 5-2 ending (tentative) is the ending to the second part of "Secrets Uncovered", the sixth episode of Resident Evil: Revelations.
Transcript
Edit
Jill: "We're running out of time!"

Parker: "Damn it! Jill! It's not stopping!"
The original Japanese transcript for this file is not yet present. Please add it.
Resident Evil: Revelations cutscenes
Episode 1
Episode 2
Episode 3
Episode 4
Episode 5
Episode 6
Episode 7
Episode 8
Episode 9
Episode 10
Episode 11
Episode 12
Ad blocker interference detected!
Wikia is a free-to-use site that makes money from advertising. We have a modified experience for viewers using ad blockers

Wikia is not accessible if you've made further modifications. Remove the custom ad blocker rule(s) and the page will load as expected.