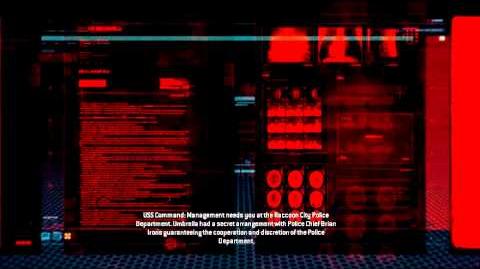 Expendable Briefing is a cutscene in Resident Evil: Operation Raccoon City's USS campaign. It plays at the beginning of the mission, "Expendable".
Wolfpack receives the order to destroy the evidence, that was collected by Brian Irons. This evidence could expose the real envolvement of Umbrella in this outbreak.
Ad blocker interference detected!
Wikia is a free-to-use site that makes money from advertising. We have a modified experience for viewers using ad blockers

Wikia is not accessible if you've made further modifications. Remove the custom ad blocker rule(s) and the page will load as expected.