Fission Street was a road in uptown Raccoon City. A warehouse was located on this street.[1] In Resident Evil 3, there are two parts of this street available. First time it crosses Jack Street and Ennerdale Street in the second.
Resident Evil 3: Nemesis
Edit
Jill venture into this street where she would encounter few zombies along the way. At Fission street, a zombie will burst out of a cop car.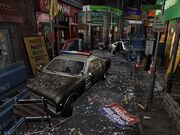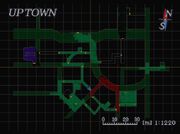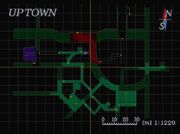 ↑ Resident Evil Archives
Ad blocker interference detected!
Wikia is a free-to-use site that makes money from advertising. We have a modified experience for viewers using ad blockers

Wikia is not accessible if you've made further modifications. Remove the custom ad blocker rule(s) and the page will load as expected.