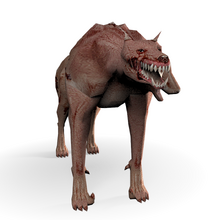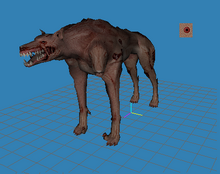 "G-Dog" (tentative) is an unused enemy would have appeared somewhere in Resident Evil Outbreak, and can still be found in the game files.
Its appearance show lack of fur; two heads and multiple eyes, hinting at but not confirming a G-Virus infection.
---
ATTENTION! This article is considered to be a stub page. You can help the Resident Evil Wiki by expanding it.
---