"They look like parts for a gun."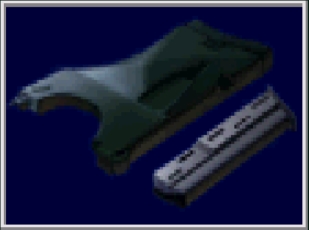 Found in a locked desk in the Lounge that leads to the Police Station library, this set of parts consists of an extended magazine and stock-piece which, when attached to Leon's handgun, grant it the ability to fire in a three-round burst mode.
Not having a lockpick, Leon needs to find a Small Key to unlock the desk containing the parts.
Ad blocker interference detected!
Wikia is a free-to-use site that makes money from advertising. We have a modified experience for viewers using ad blockers

Wikia is not accessible if you've made further modifications. Remove the custom ad blocker rule(s) and the page will load as expected.