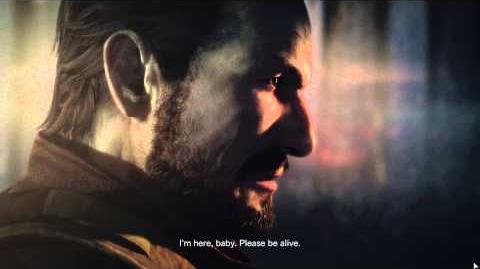 I'm Here, Baby is a cutscene in Resident Evil: Revelations 2. It is the opening cutscene to the "Episode 1: Penal Colony" (Barry's part).
Plot
The cutscene show Barry Burton riding a boat approaching the Sushestvovanie Island while listening to Moira desperate call. After arriving on the island, he encounter a little girl.
Transcript
Moira : One more time, my name is Moira Burton.
Moira : If you can figure out where we are, please, god, send help!
Moira : Jesus, is anyone even out there? Fucking shit on a stick!
Barry : I'm here, baby. Please be alive.
Ad blocker interference detected!
Wikia is a free-to-use site that makes money from advertising. We have a modified experience for viewers using ad blockers

Wikia is not accessible if you've made further modifications. Remove the custom ad blocker rule(s) and the page will load as expected.