Ministry of State Security of the People's Republic of China
Talk

0
Share
Ad blocker interference detected!
Wikia is a free-to-use site that makes money from advertising. We have a modified experience for viewers using ad blockers

Wikia is not accessible if you've made further modifications. Remove the custom ad blocker rule(s) and the page will load as expected.
Mainstream universe
(Capcom's primary storyline)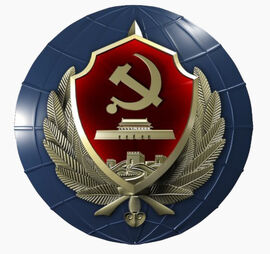 The Ministry of State Security of the People's Republic of China (Chinese: 国家安全部; Pinyin: Guójiā Ānquánbù), abbreviated as MSS, is the Chinese intelligence agency.
In 2002, the Chinese Security Ministry[note 1] took part in a joint-operation with US-STRATCOM to prevent the bioterrorist Morpheus D. Duvall from launching a missile attack on both China and the US with t-Virus warheads.
Sources
notes
↑ As it is referred to in Resident Evil: Dead Aim Chūgoku anzen-bu (

中国安全部

)
references