Products
Claire Redfield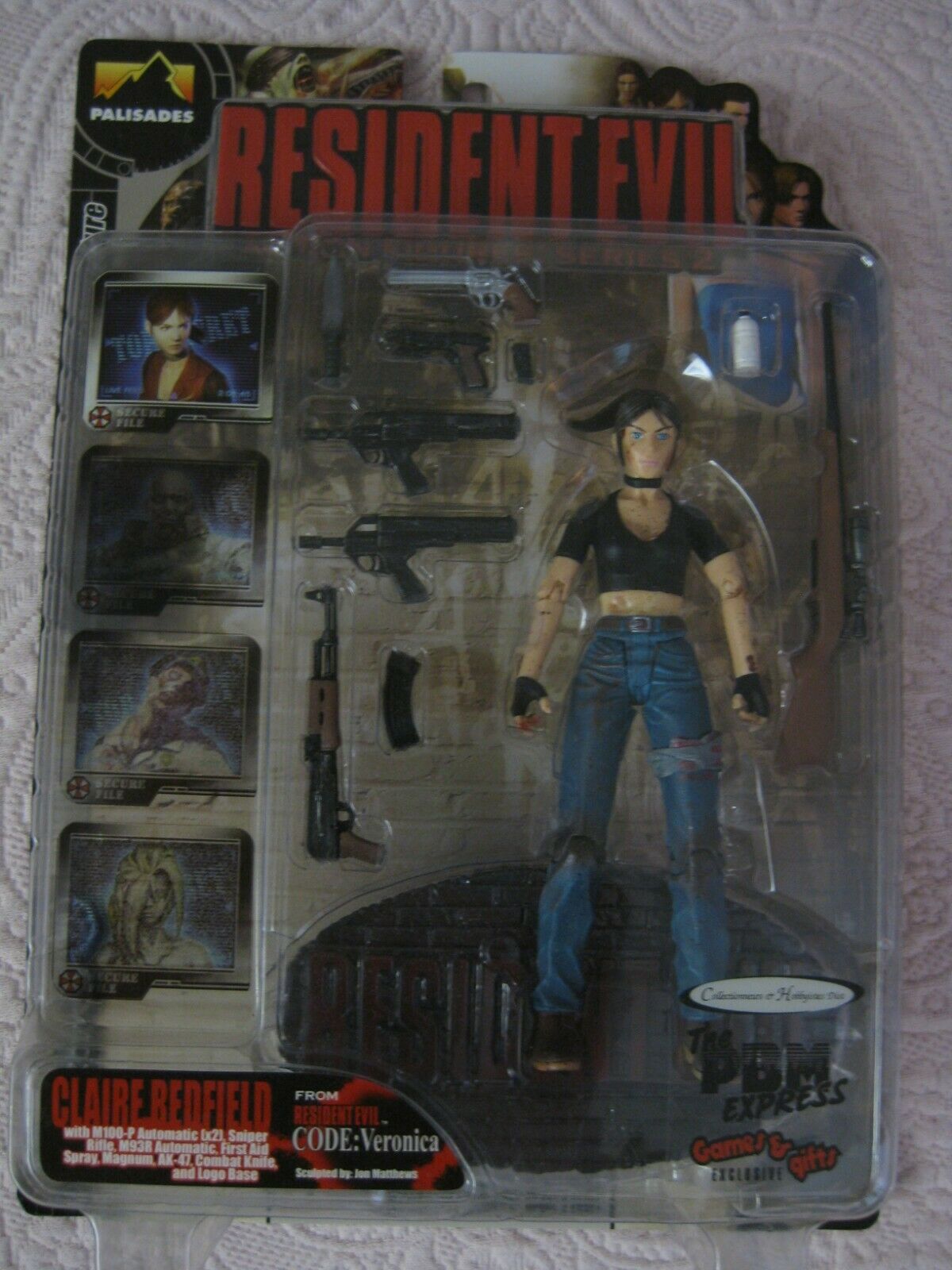 "Claire Redfield Exclusive" is a figurine manufactured by Palisades as part of their second series of Resident Evil figures.[1]
Nemesis
A variant of Series 1's "Nemesis" was sold in an offer with "EB Games". This variant has an open mouth.
Soldier Zombie w/ Zombie Dog
A variant of Series 1's "Soldier Zombie" sold at "Wizard World Chicago, 2001". It is wearing camoflague.
Sources
↑ PALISADES: Resident Evil Series 2 Action figures. Toy Globe. Retrieved on January 23, 2010.
Ad blocker interference detected!
Wikia is a free-to-use site that makes money from advertising. We have a modified experience for viewers using ad blockers

Wikia is not accessible if you've made further modifications. Remove the custom ad blocker rule(s) and the page will load as expected.