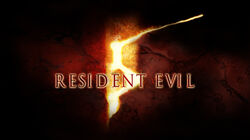 Resident Evil 5, a sequel to the events of Resident Evil 4, was first released on 5 March 2009. It again redefined the series franchise and the "survival-horror genre" (A variant of the "Action/Adventure genre"), and has been a critical success. An updated version entitled Resident Evil 5: Gold Edition (Biohazard 5: Alternative Edition in Japan) was released a year later in March 2010, which expanded upon the backstory and how the game's ending occurred.
Answers




Loading RSS data...
Ad blocker interference detected!
Wikia is a free-to-use site that makes money from advertising. We have a modified experience for viewers using ad blockers

Wikia is not accessible if you've made further modifications. Remove the custom ad blocker rule(s) and the page will load as expected.