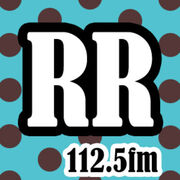 The self-proclaimed "number one radio station in
Raccoon City
" that was introduced as part of the "
Inserted Evil
" game. The frequency is 112.5 FM. They play a mix of 90s music and talk shows. The regular host is
Caspar Devere
who is on from 6:30 A.M. to 9:00 P.M. on weekdays. Two commercials are audible in the clip from the broadcast: one from
Raccoon City Tattoo
, and another from
Gun Shop Kendo
.
The clip is found here at soundcloud.com