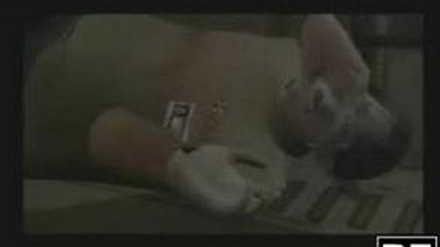 Rebellion is a cutscene in the "end of the road" scenario of Resident Evil Outbreak File 2.
Transcript
Edit
Carter: "Linda!"
Carter: "Looks like he already finished cleaning up here as well."
Carter: "Extraordinary..."
Carter: "I told you. There is nothing to worry-"
Linda: "No!"
Linda: "Carter!"
Carter: "Masterpiece..."
Carter: "リンダ!"
Carter: "ハンターどもはあらかた片付いたようだね"
Carter: "うまくいっただろ?"
Carter: "余計な心配はするだけムダだと…"
Linda: *ad-lib*
Linda: "カーター!"
Carter: "こんな…はずは"
Bibliography
Edit
Ad blocker interference detected!
Wikia is a free-to-use site that makes money from advertising. We have a modified experience for viewers using ad blockers

Wikia is not accessible if you've made further modifications. Remove the custom ad blocker rule(s) and the page will load as expected.