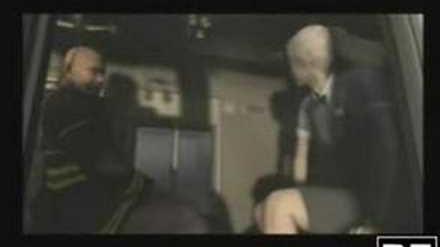 Transcription
Edit
Cindy (thinking): It's finished at last.
But I'm out of a job..

Cindy: Oh.

Gill: It's nothing.

Cindy: Don't be silly. I need to stop the bleeding.
Yeah. There's any number of things I can do.
Cindy (thinking): やっと終わったわ…
仕事は、 なくなっちゃったけど

Cindy: あら…

Gill: たいしたことはない

Cindy: 何言ってるの! 血を止めないと!
そうよ…あたしにできる事はまだいくらでもあるわ
Bibliography
Edit
Birlew, Dan (2004). Resident Evil Outbreak Official Strategy Guide. Indianapolis: BradyGames.

 
Ad blocker interference detected!
Wikia is a free-to-use site that makes money from advertising. We have a modified experience for viewers using ad blockers

Wikia is not accessible if you've made further modifications. Remove the custom ad blocker rule(s) and the page will load as expected.