"S.T.A.R.S. emblem is engraved on it. "

 The
S.T.A.R.S. Key
is a key item featured in
Resident Evil 3: Nemesis
.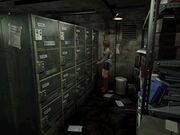 The
Emblem Key
can be found in the
evidence room
, but it is locked in the locker box by the four-digital password. The password can be seen, using the computer in the
Main Hall
.
S.T.A.R.S. office
on the second floor can be opened by that key. The locked door initially reads next message: "It's locked. You'll need the
S.T.A.R.S. Key
to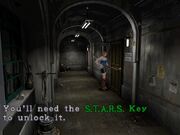 unlock it." The plate near the locked door reads "S.T.A.R.S. Office".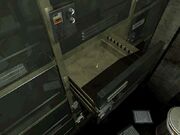 This key can be discarded after opening the S.T.A.R.S. Office, using the system message, that appears on unlocking.
Ad blocker interference detected!
Wikia is a free-to-use site that makes money from advertising. We have a modified experience for viewers using ad blockers

Wikia is not accessible if you've made further modifications. Remove the custom ad blocker rule(s) and the page will load as expected.