Ad blocker interference detected!
Wikia is a free-to-use site that makes money from advertising. We have a modified experience for viewers using ad blockers

Wikia is not accessible if you've made further modifications. Remove the custom ad blocker rule(s) and the page will load as expected.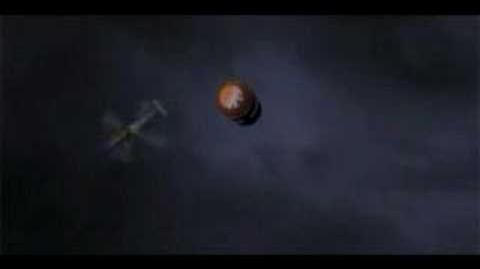 The Tyrant scene cutscene is played after the "B" scenario character returns from pouring water over a helicopter fire.
In it, an Umbrella-manned helicopter carrying "T" capsules, bound for Incineration Disposal Plant P-12A drops one of its containers. Crashing through the ceiling of the Raccoon City Police Department, it is revealed to be a humanoid male, a Tyrant (T-103 Model).
Resident Evil 2 cutscenes
Claire A
Leon B

City Area/Police Station
Sewers
Disused Plant/Laboratory

Leon A

City Area/Police Station
Disused Plant/Laboratory

Claire B

City Area/Police Station
Sewers