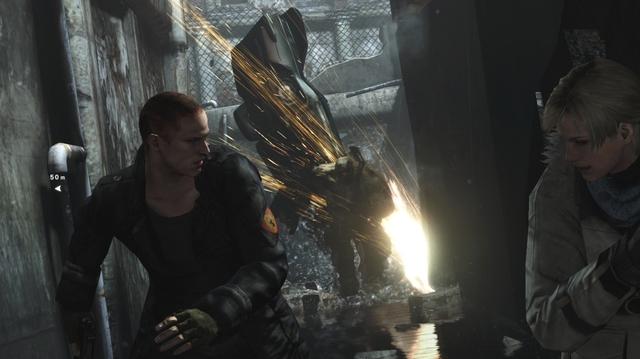 Oh my. This is looking great. Jake is gonna be a blast to play as. I'll let you watch this, and I have a few things to point out.
The big B.O.W. is known as the Ustanak, a point I made a little while ago when I renamed the page. Ustanak is the Serbo-Croatian word wor Uprising, so theres something for you.
The first weapon has been confirmed, the Nine-Oh-Nine. It seems to be the Taurus 909, as by looking at the small inventory image and an actual image of the gun, you can see they are very similar, even down to the Taurus logo on the grip.
The inventory system is not an Attache Case. This saddens me a little bit, but oh well.
The You Are Dead screen has been revealed! Yay!
Ad blocker interference detected!
Wikia is a free-to-use site that makes money from advertising. We have a modified experience for viewers using ad blockers

Wikia is not accessible if you've made further modifications. Remove the custom ad blocker rule(s) and the page will load as expected.