A collector has got his hands on one of the only disks, AND, the engine. (How? Dont know, but all videos proof to be legit).
He has new never before seen videos and photos, and he was successful in coverting the game launguage to English from Japanese. 
What his project is, is that he and his friends are going to finish the game. Capcom stopped at 80%, now they will finish the 20%. Release date will be THIS YEAR!
Here is his first proof: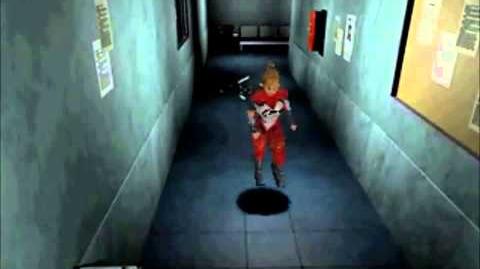 100% new footage. Alot of it was either:
A. never seen before
B. In such low quality it was impossible to see.
He was done several modifications with the engine already. He changed the games Save Screen to a PS1 look.
He changed the text to English from Japanese. 
And so much more. 
Here is a how too of how he made the translations:
This is so amazing. we all will FINALLY be able to get this game once and for all.
His youtube is here if you want to pop in: http://www.youtube.com/user/MrBZork?feature=watch
Hes being tight lipped right now, but he says it will be released to the public free when its done. 
Its a PS1 ISO, so yea, will need to have an emu. Go sub his youtube and keep watch. I will. Ive waiting YEARS to play 1.5 and this is the best chance we got. 
Ad blocker interference detected!
Wikia is a free-to-use site that makes money from advertising. We have a modified experience for viewers using ad blockers

Wikia is not accessible if you've made further modifications. Remove the custom ad blocker rule(s) and the page will load as expected.