Hey. Forerunner, here for another weekly summary of events.
We uploaded a large number of DBG card articles this week, and were able to rename a few to reflect what the card actually says. We saw some new progress with Marhawa Desire articles, which are generally pretty quiet due to none of the regulars here actually reading it.
Featured image
Edit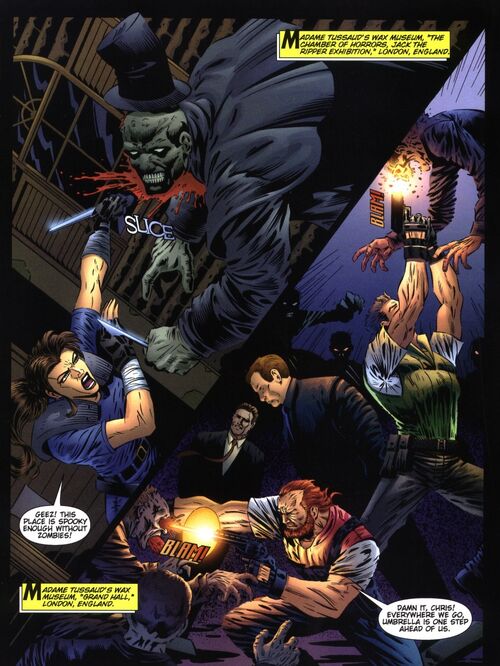 In Issue #4 of Resident Evil: The Official Comic Magazine, we see Jill being attacked by a zombie dressed as the Madam Tussauds "Jack the Ripper" exhibit. It seems Umbrella dressed and planted him there to attack Jill.
Wiki updates
Edit