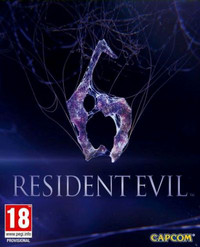 Resident Evil 6
is out for many of you and by now you have at least put in a substantial amount of time into the much anticipated game. The
Reception
has been all over the board. Some, like GameTrailers, gave it a solid 8.8, while others, like Destructoid, gave it a mere 3 out of 10. It seems
Resident Evil 6
may become the most divisive entry into the franchise yet.
But game critics aside, I want to know what you all think about the game. Vote in the generalized poll below, but be sure to leave your more in-depth thoughts in the comments below. I am particularly curious to here what you think are the best and worst moments of Resident Evil 6.
What do you think of Resident Evil 6?