Resident Evil are back to their orignal roots the turning point was their RE5 side story LIN the suspense, the music and the scary moments were perfected and now with RE: Revelations has taken that into account and the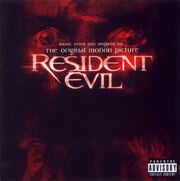 demo looked scary so I guess Resident Evil are back and more dominant than ever with their Resident Evil Damnation backing up after those two RE titles I truly belive Resident Evil are back for good after fucking up RE4 and RE5 and it's about time too give your thoughts RE game lovers.
Ad blocker interference detected!
Wikia is a free-to-use site that makes money from advertising. We have a modified experience for viewers using ad blockers

Wikia is not accessible if you've made further modifications. Remove the custom ad blocker rule(s) and the page will load as expected.