Mainstream universe
(Capcom's primary storyline)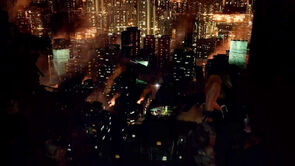 Waiyip (simplified Chinese: 伟叶; traditional Chinese: 偉葉; Pinyin: Wěi yè) was a city in the Chinese province of Lanshiang. It was one of the targets of a massive bioterrorist campaign involving the region.
Geography
Edit
Waiyip is split up into at least three districts. Koocheng is in the western side of the city, while the Poisawan slum district is immediately eastwards. A third, Yuenmon, covers the naval base. All three reach the riverfront.
Ad blocker interference detected!
Wikia is a free-to-use site that makes money from advertising. We have a modified experience for viewers using ad blockers

Wikia is not accessible if you've made further modifications. Remove the custom ad blocker rule(s) and the page will load as expected.